About Us
Traffic Cones For Less is the nations #1 Traffic Cone factory direct distributor! We are an authorized direct seller of the worlds best known brands of traffic safety, including JBC Safety Plastic Inc, Cortina, Lakeside Plastics as well as our own brand of products.
Why choose us?
We are the traffic safety source for 1000's of the country's largest corporations as well as all types of government entities including the military, federal, state and local branches. We work with police and fire departments, construction and asphalt company's, landscapers, airports, FBO's schools, malls, valet companies, special events and quite frankly anybody who needs to control some traffic.
No one is too large or too small to purchase from us, even if its just for personal use. Our prices are unbeatable and our selection is the most comprehensive in the industry. That's why choosing Traffic Cones For Less is your only choice for all things traffic safety.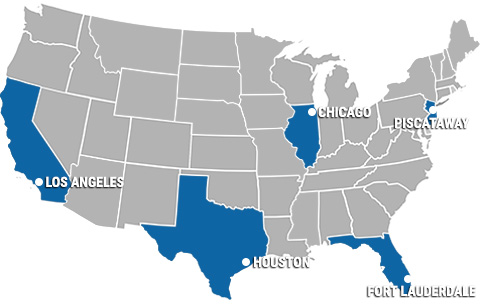 Selection
We sell traffic Cones in every size, weight and color available today. Our team constantly adds the latest and best traffic safety items to our line weekly. Traffic Cones For Less is more then Traffic Cones. We sell delineators, barricades, traffic signs, crowd control, DOT & fleet safety products and much more For Less.
Unparalleled Customer Service
Place your order 24/7/365 fax (954-318-0440) or online Or by phone (888-388-0180) M-F 9:00 AM- 5:30 PM EST. A knowledgeable customer service representative is always available to assist you. Our new Text Us feature allows you to be in touch with us 24/7, when and where it's convenient to you Text Us at 305-342-9722.
Same Day Shipping
We ship fast. Orders received by 3:00 EST will ship out the same day via UPS or best way truck freight. Need something special? Ask us! YES we will ship to Hawaii, Alaska, Puerto Rico and any other US location.
Low Shipping Cost
Five locations across North America and 1 in Canada allow us to offer speedy delivery and minimized freight costs. You get what you need, when you need it, at the lowest cost. We also work with all carriers, so if you would prefer to use your own account or own carrier, that's never a problem. We make it easy to enter your shipper information during check out.
Intellectual Property Statement
All intellectual property of Traffic Cones For Less (TrafficConesForLess.com) are the exclusive property of The Starmark Group.
Unauthorized use or replication is strictly prohibited.